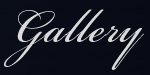 Please be patient while the gallery loads.
If it does not load, or you would like to see all of the pictures as thumbnails, click here.

More images click here.
Even more images please log into Facebook and click on this link.
FREE Wedding Planning Info - see the "Free Info" tab / link at the top of this page!
Videos of some of my Lakeside Elopements & Weddings follow:
*Lake levels flucuate